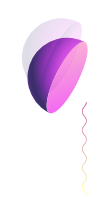 Celebrating Our
6th

Anniversary
Technaureus had a long and fine journey from 2016 till 2022 and what soothes our journey is the hard work of our team and the continuous market inspection to find out what is the most demanded requirements of the world. Technaureus achieved its great milestone facing its long way with the inevitable failures which made a passion to succeed, an ability to forge ahead besides the overwhelming odds. We still believe in our hard work and have much more milestones to be achieved and become the best in our services.

Mission
To provide products, services & solutions of the highest quality and deliver more values to our customers that earns their respect and satisfaction.

Vision
By becoming the supplier of choice, delivering premium products & services, and creating value for our customers.